I'm a fan of Ubuntu Unity, however like all desktops there a few little niggles. I wanted to change the behavior of the Ubuntu Unity application switcher. The problem is that I have multiple terminals open and I want to be able to switch between them. However the alt-tab behaviour only allows you to switch between complete difference application. I.e. going between a terminal and Firefox is fine but you can't switch between two terminals. Anyhow, here is the recipe that I found worked to change the alt-tab behaviour of Ubuntu.
1 – Install Compiz Config Settings Manager and the compiz-plugins-extra (which includes the old application switcher).

sudo apt-get install compizconfig-settings-manager compiz-plugins-extra

2 – Start Compiz Config Settings Manager and disable the Ubuntu Unity Switcher like so:
You can search for the Ubuntu Unity plugin in the top left hand corner.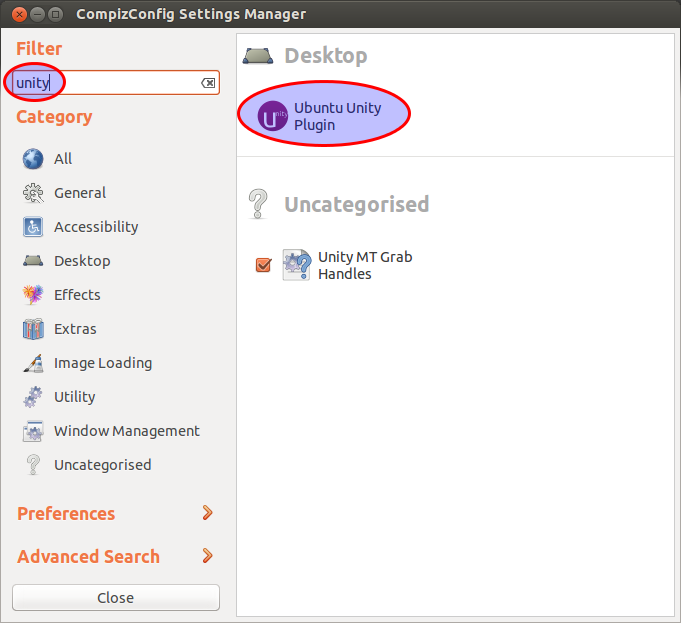 Select the switcher tab and this disable everything. If you don't disable all the features then you can have a key binding conflict.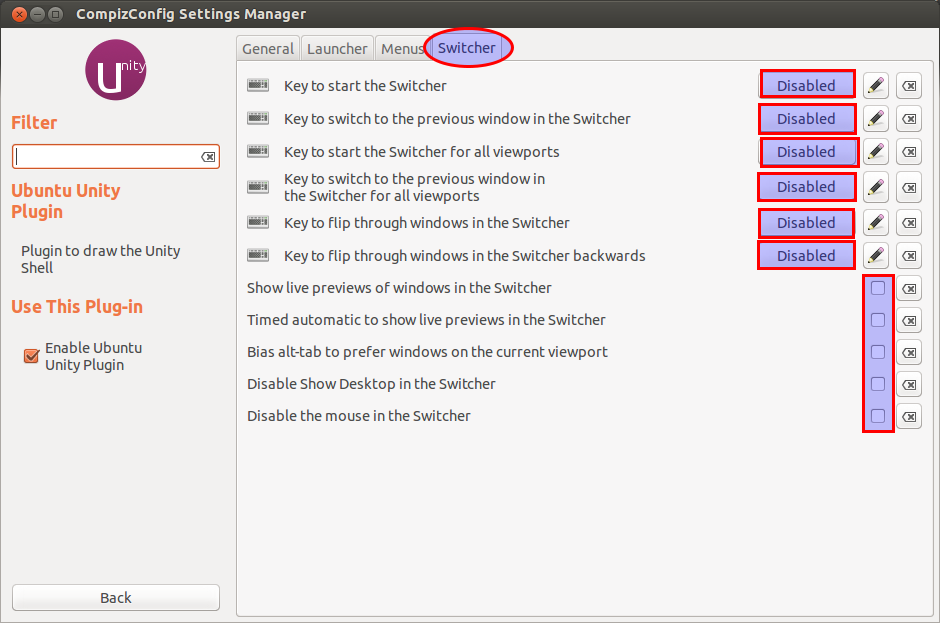 3 – Enable the old Compiz Switcher like so:
Search for the application switcher in the top left hand corner.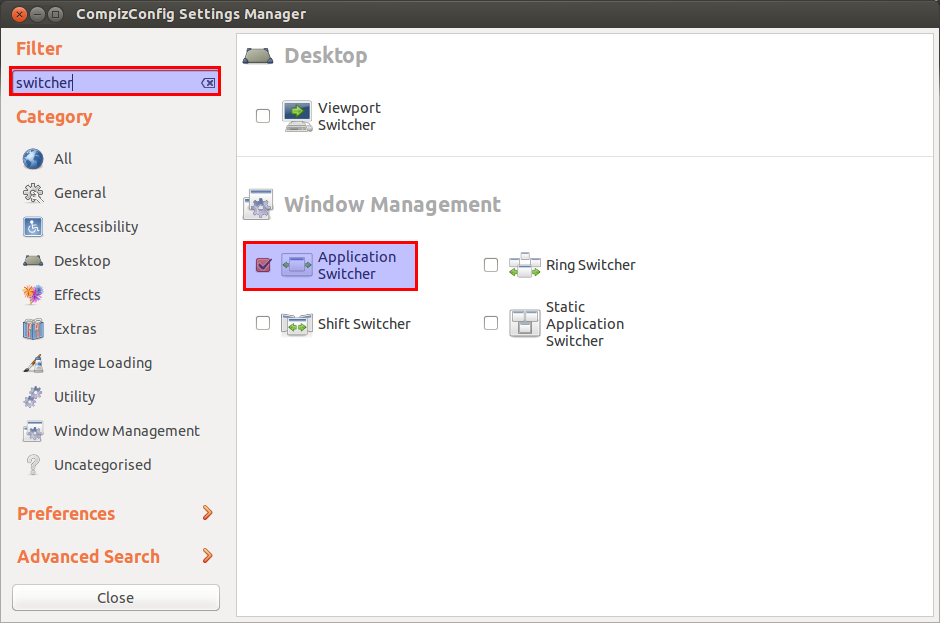 Uncheck the "icon" select box because otherwise you end up with a rather ugly icons which are massive.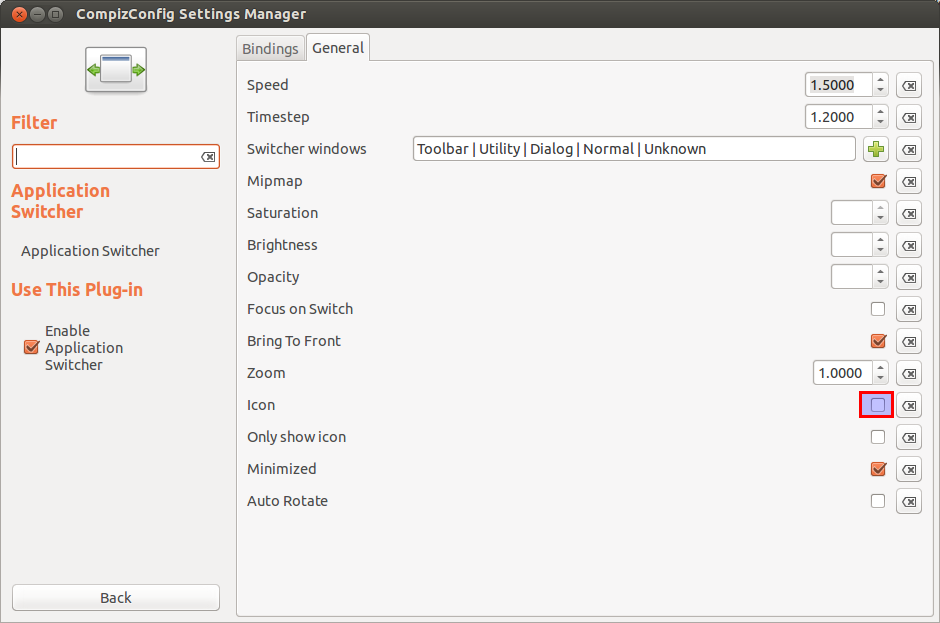 Finally Enable the Applcation Switcher.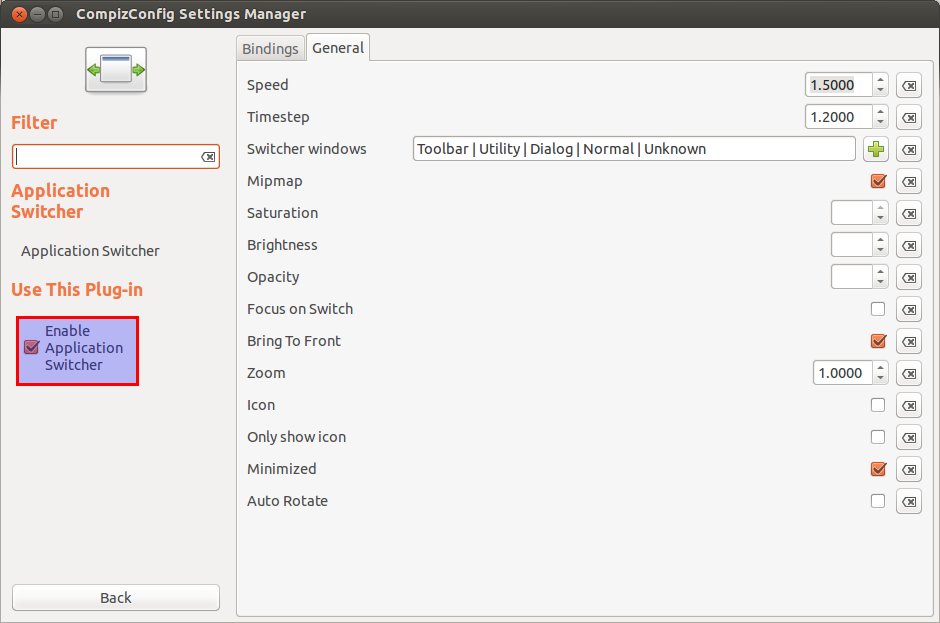 You should now have a happy switcher. Hurray! Let me know if you have any improvements to this recipe.