I've put this list of child friendly walking chamonix together because it's the guide that I wish when we started walking here as a family.  I have also found this other blog by a family living in Chamonix which has some good walking guides too.
La Floria Chalet – Restaurant
La Floria is a short 'lunchtime' walk because it's only 2km (each way) and 300m accent and takes around an 1 hour (up).  You park in the La Flegere carpark in La Praz.  Follow the path by the river and then after reaching the road, following signs up to the restaurant.  Anyone older than 4 years old can easily manage to walk this.  Lots of people carry their children in back packs up.  The walk goes up through the trees on a wide path.  It's impossible to get lost and is safe for children.  There are often wild strawberried by the side of the path.  The restaurant at the top is lovely.  It has shady tables and great views out over the valley.   You will need cash as they don't take credit card.  We have done this as the first walk since arriving in Chamonix because it's so easy, delightful and great training for longer walks.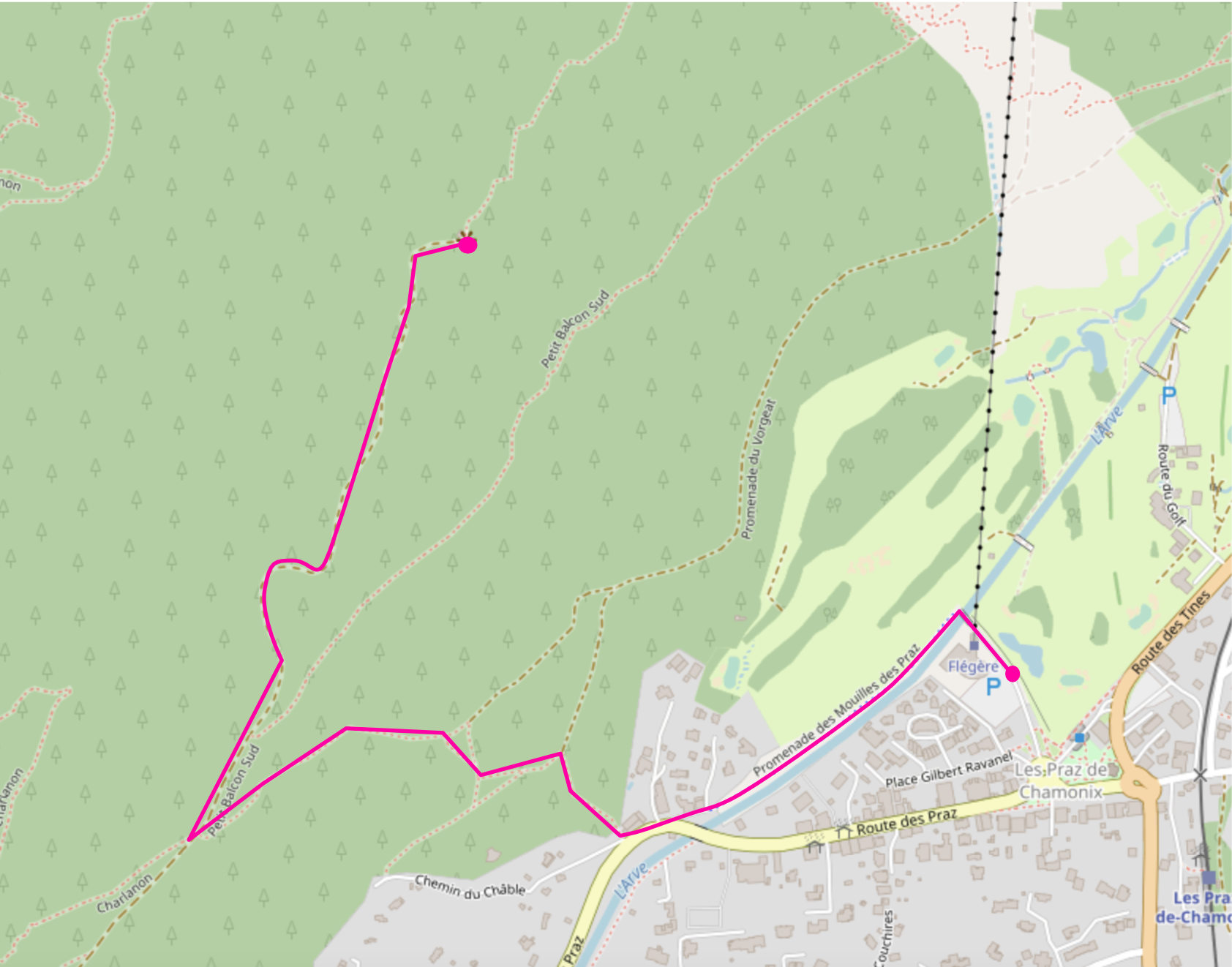 Park at La Flegere car park.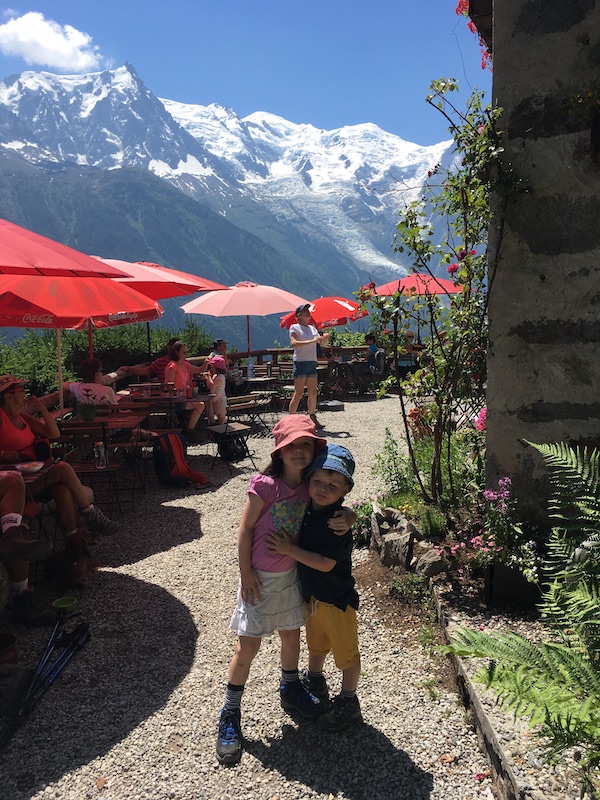 Lots of shady tables…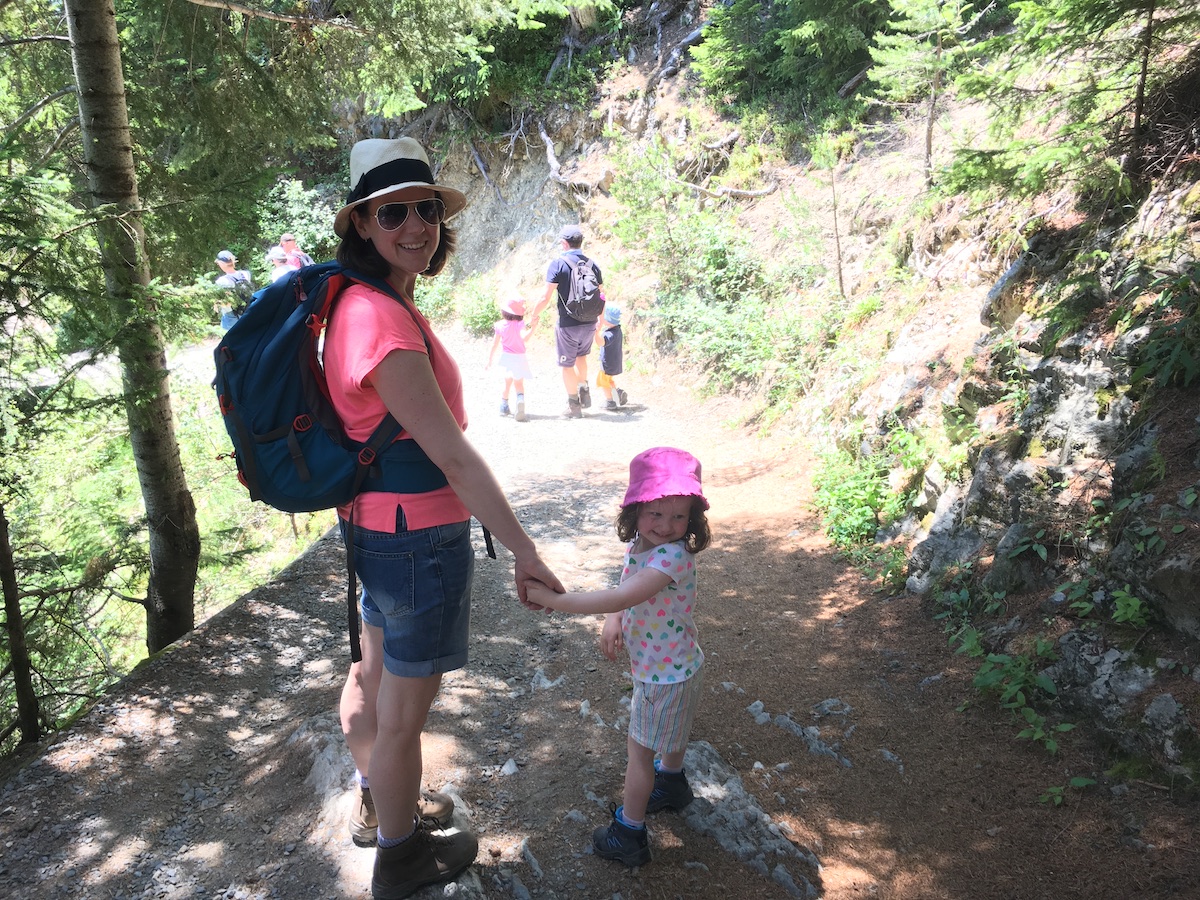 Happy kids on the way back down…
Les Houches – Meadows and Glacier
This is short, essentially flat walk where you get wonderful views to Glacier de Bionnassay see lots of butterflies.  Children from aged 4+ can manage this.  You also get view of Aiguille de Bionnassay above which is 4052m.  You take the Bellevue cable car from Les Houches.  You then walk for 2km (with minimal accent and decent) to a meadow and then further if you like down to a look out point over the river / glacier.  From the cable car, walk down passed the railway station. down a little and then turn left.  Follow the path which is narrow in places along the mountain side.  It takes roughly an hour each way.  You come back the way you came and there is a nice cafe at the top of the cable car with good food.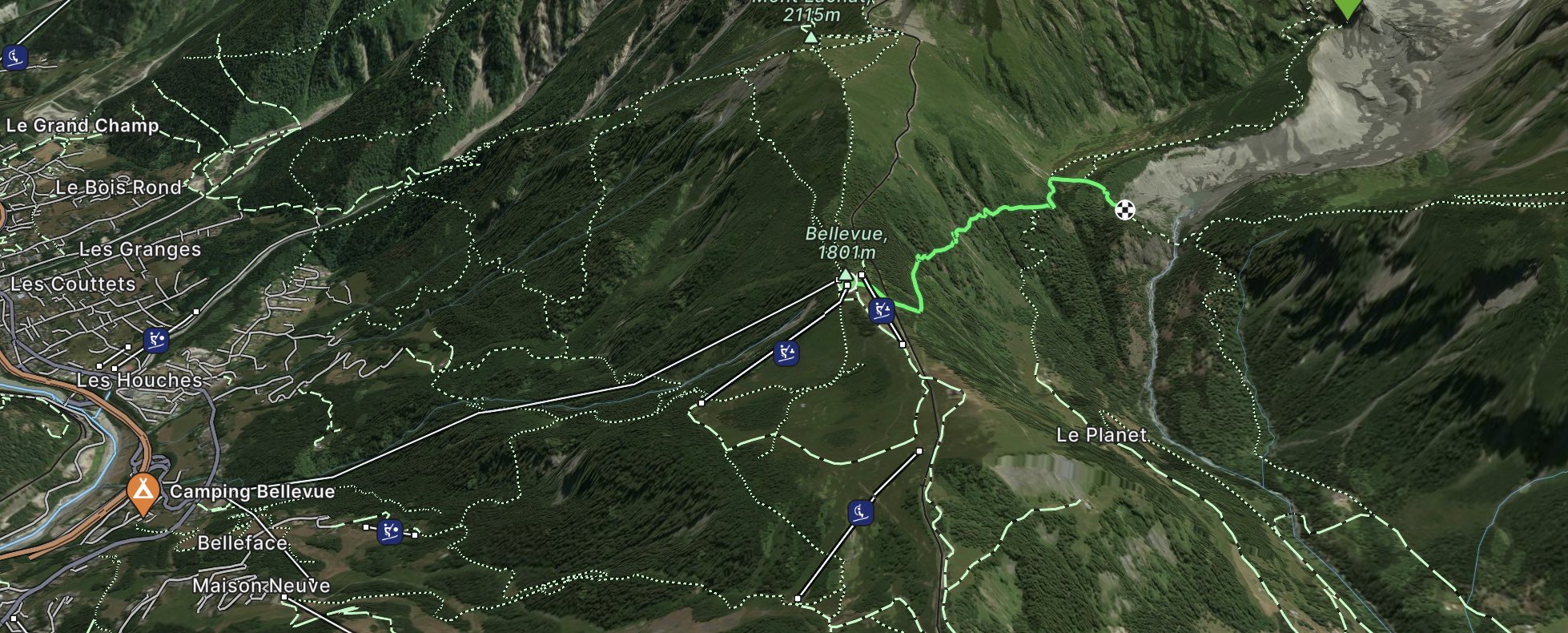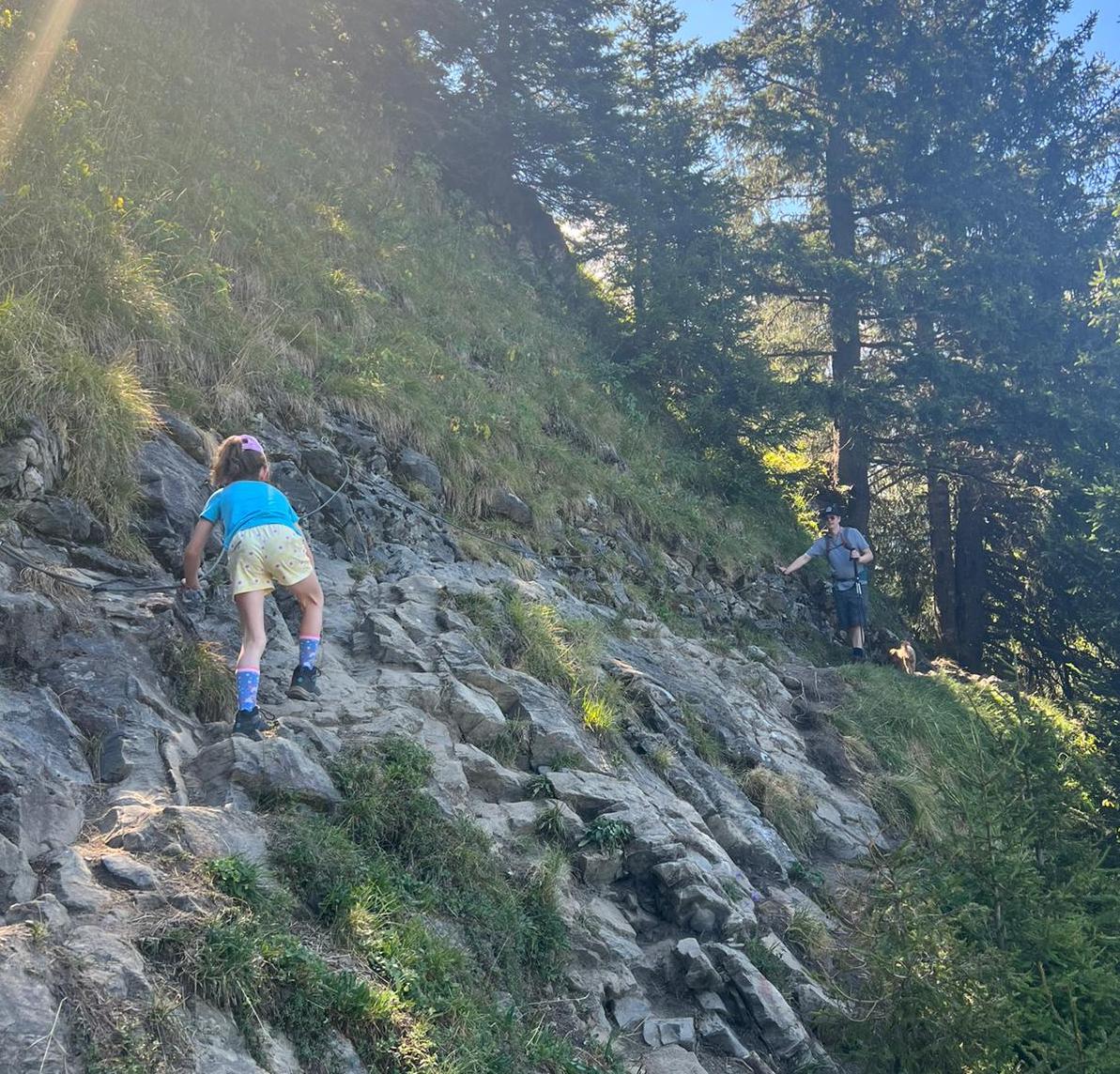 The hardest bit.  It's got a cable to hold on to.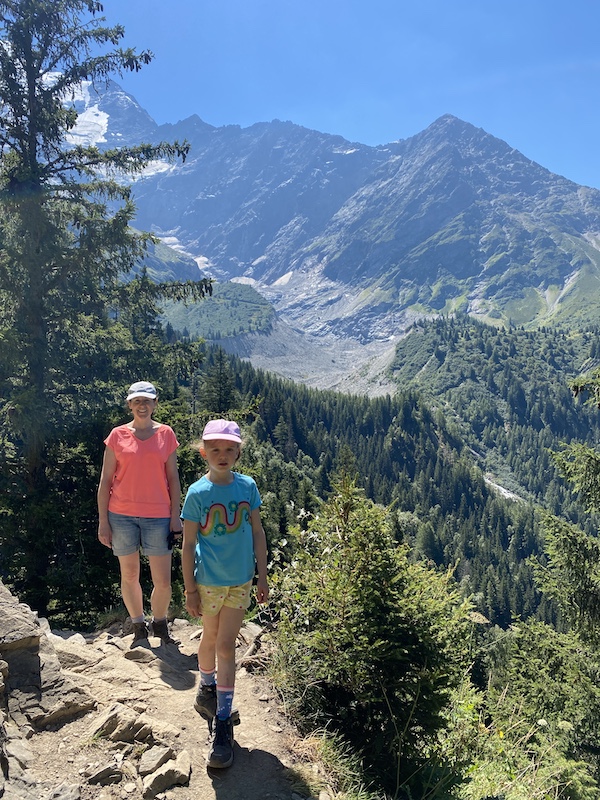 The path goes around to the glacier basin – although this is just morraine now that the glacier has retreated so far.
Cascade de Bérard….
If you drive north of Chamonix, up through Argentiere and over the col des montets, you get to Valocine.  It's a really pretty area with amazing wildlife and views.  I think this is the best child friendly walk in Chamonix.   You can adjust the length of the walk to suit your childs capabilities.  You can park at Buet (don't forget to pay for parking or get a 15 EUR fine), cross the road and can follow signs up to the waterfalls.  There is cafe just above the walk falls with good ice creams.  If take perhaps 15 minutes from carpark to waterfalls.  Any age of child can get this far.  If you kids between 4-7 then you could walk futher up to the river. There are lots of places to paddle and have a picnic – so you can just turn around when you have had enough.

There is a cafe at the bottom by the waterfalls.
…or for older kids visit Refuge de la Pierre à Bérard
If you have kids over 7 and they are fit then you could take them up to the Refuge de la Pierre a Berard.  It is 5.3km, 580m accent and took up 2.5 hours to walk up.   The food is wonderful and they have cold beer.  If you are planning to eat then take cash.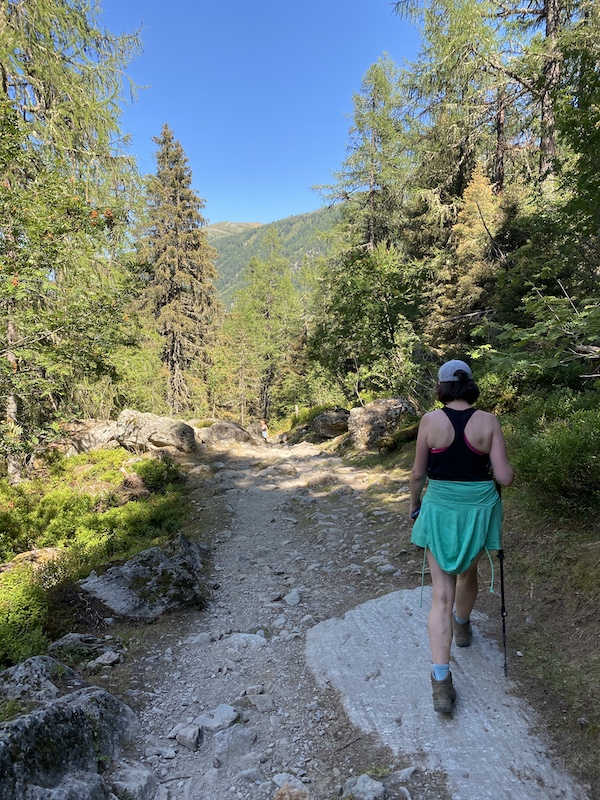 The path takes you up by the side of the river.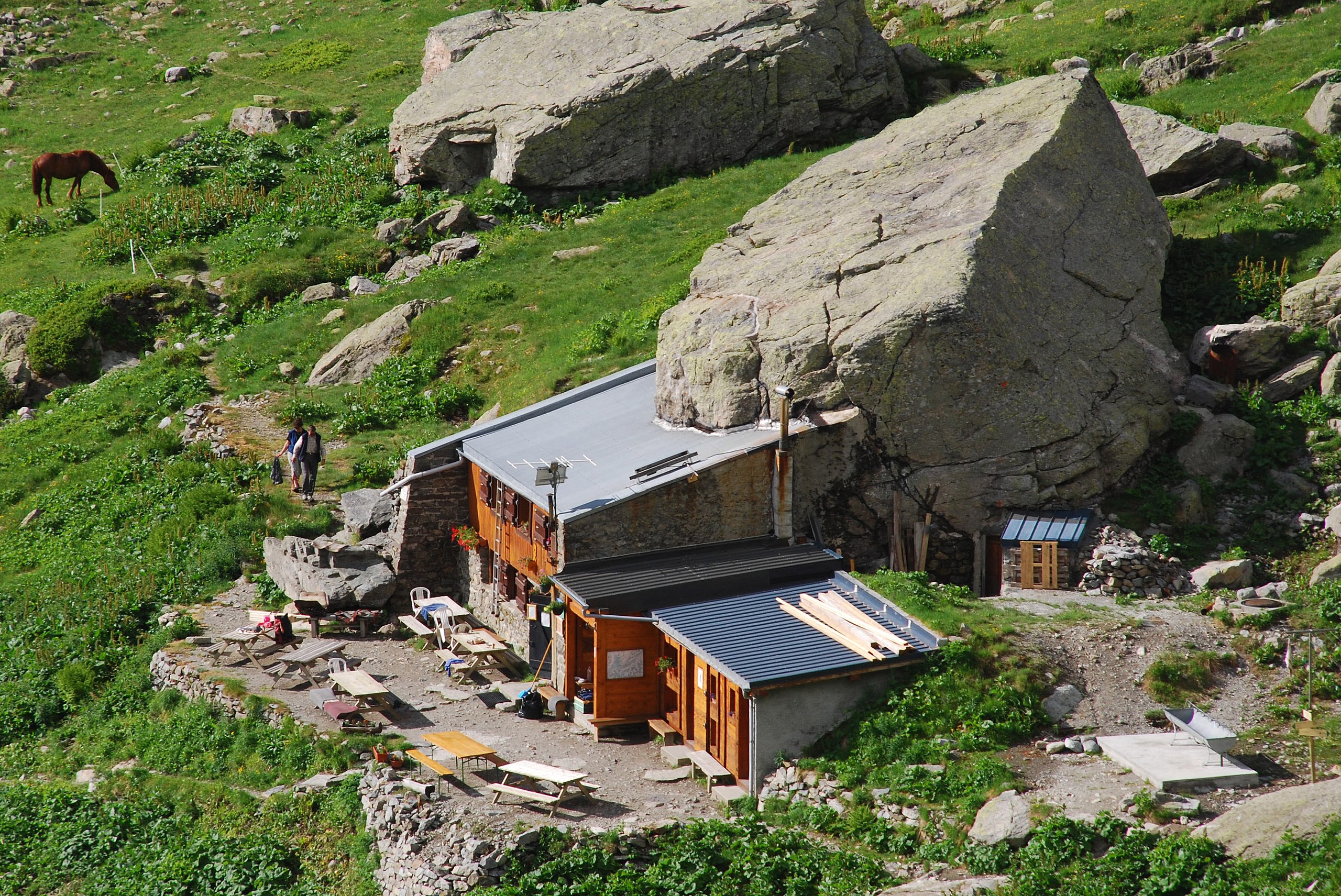 Photo of Refuge to Pierre a Berard from Wikipedia.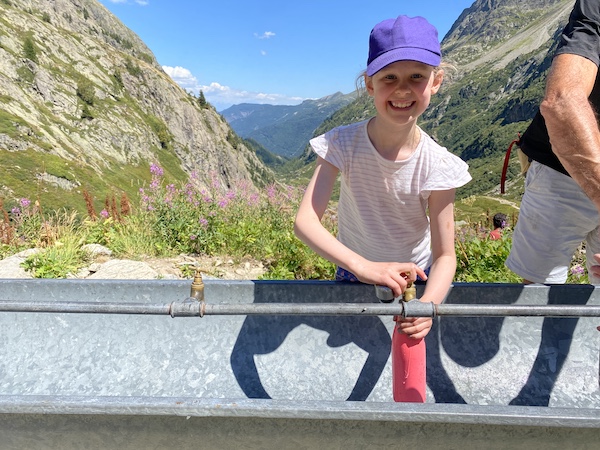 Filing up water at the hut.  Once you leave the forest – it can be hot in the sun.
Refuge Tornieux
The start of the walk is 30 minutes drive from Chamonix.  You probably need children at least 7 years old because it's 7.5km, 560m accent and takes around 1.5 – 2 hours to reach Refuse Tornieux.  The way up is through some woods on a steep path which pops out onto grassy meadows with lots of cows with jingling bells around their necks.  It's worth the effort those as the food and views are amazing.  You have a set menu with salad, cold meats, fried potato things, cheese and pudding.  You might need to book a table.  It is also possible to drive to the restaurant.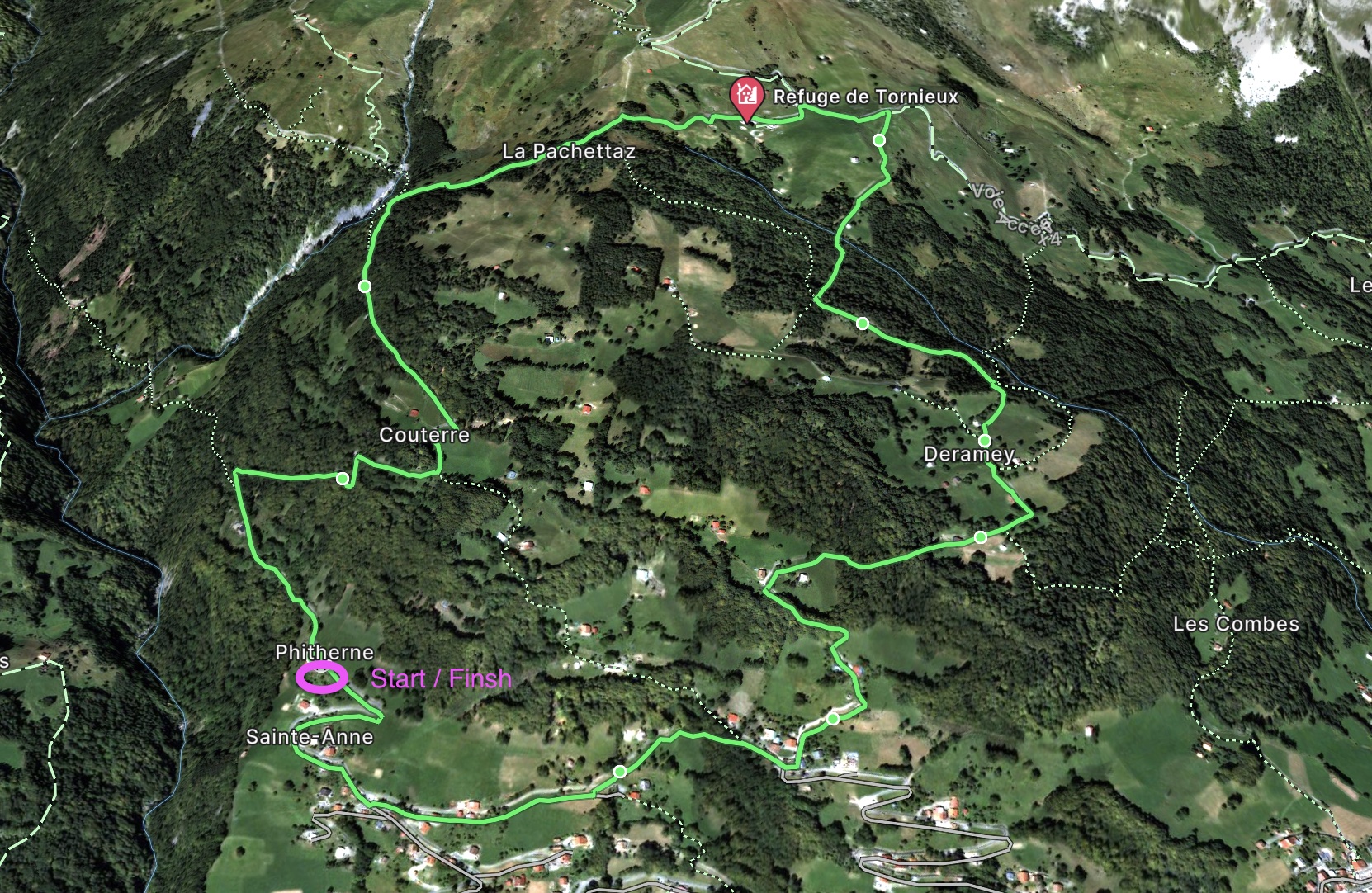 You park at Parking de Lintre and then follow the signs.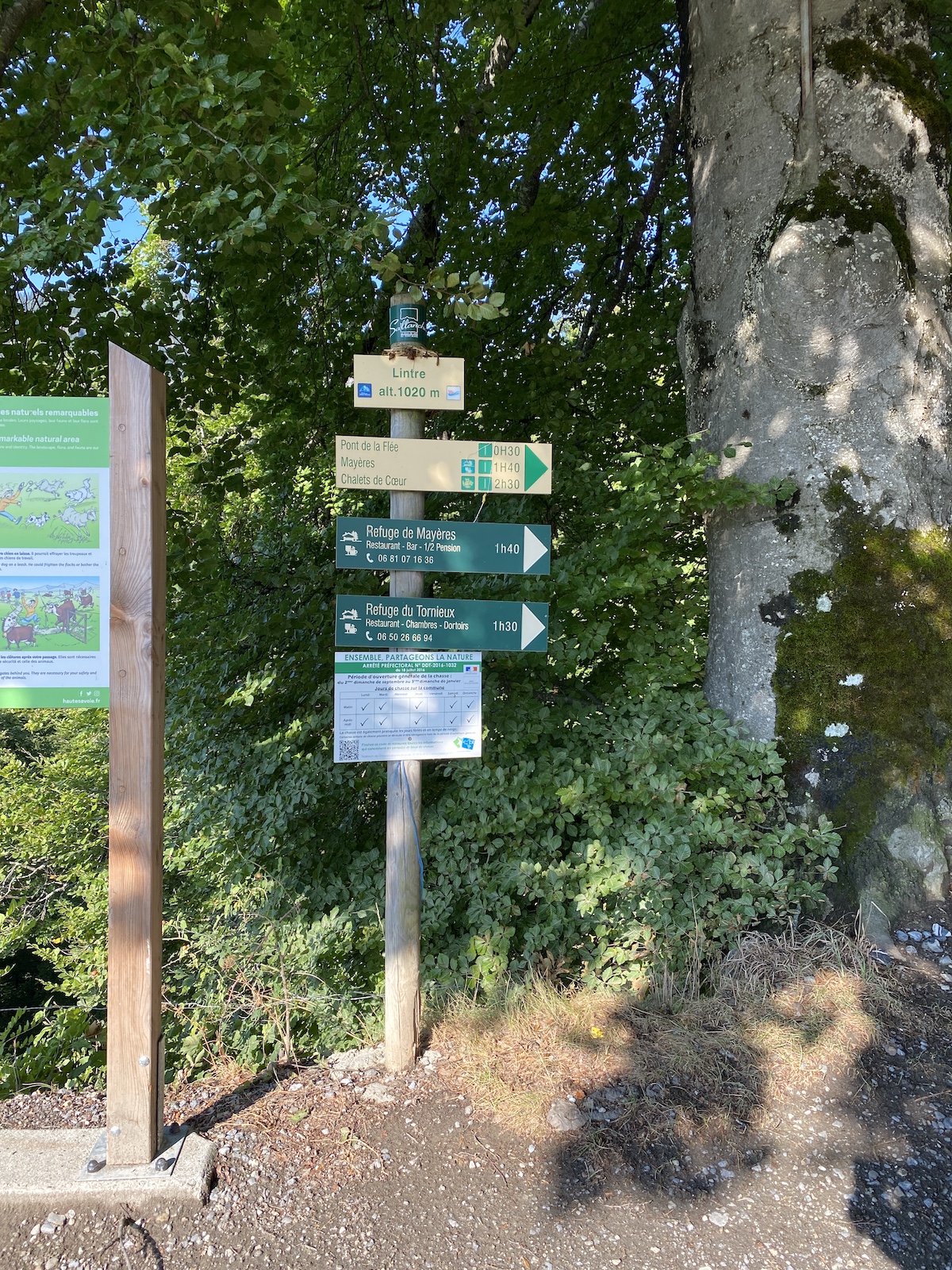 Heading off…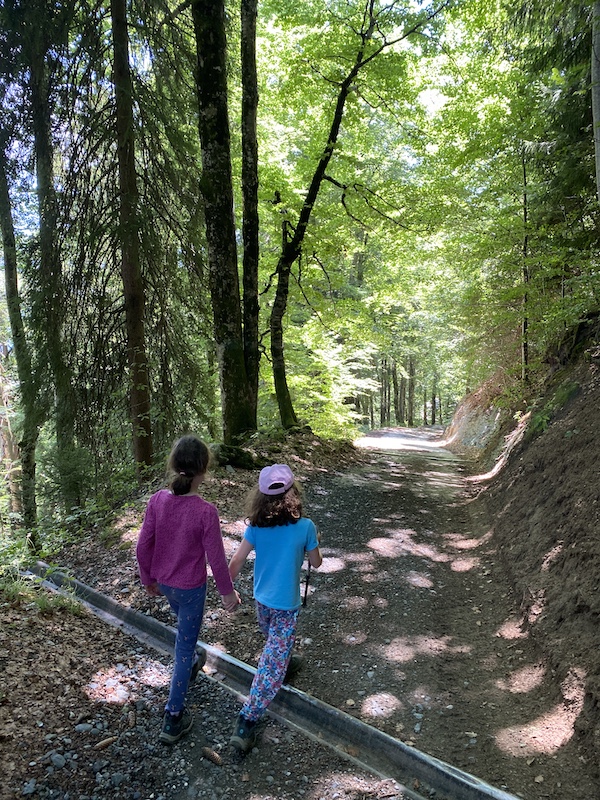 Lovely woods on the way up and down.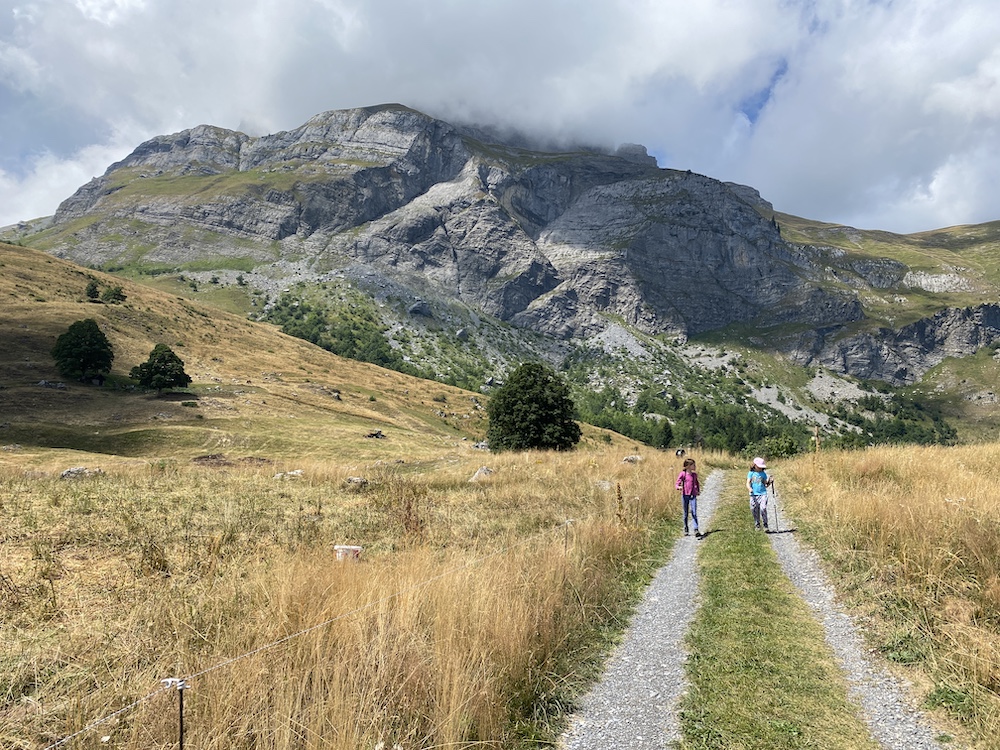 Beautiful meadows at the top.