I thought it might be worth putting up my notes of a two-day canoe and camping trip that I did with some friends just south of Oxford.  Our kids are between 6 and 8.  They totally loved it.
The overall plan is to go from Clifton Hampden to Shillingford.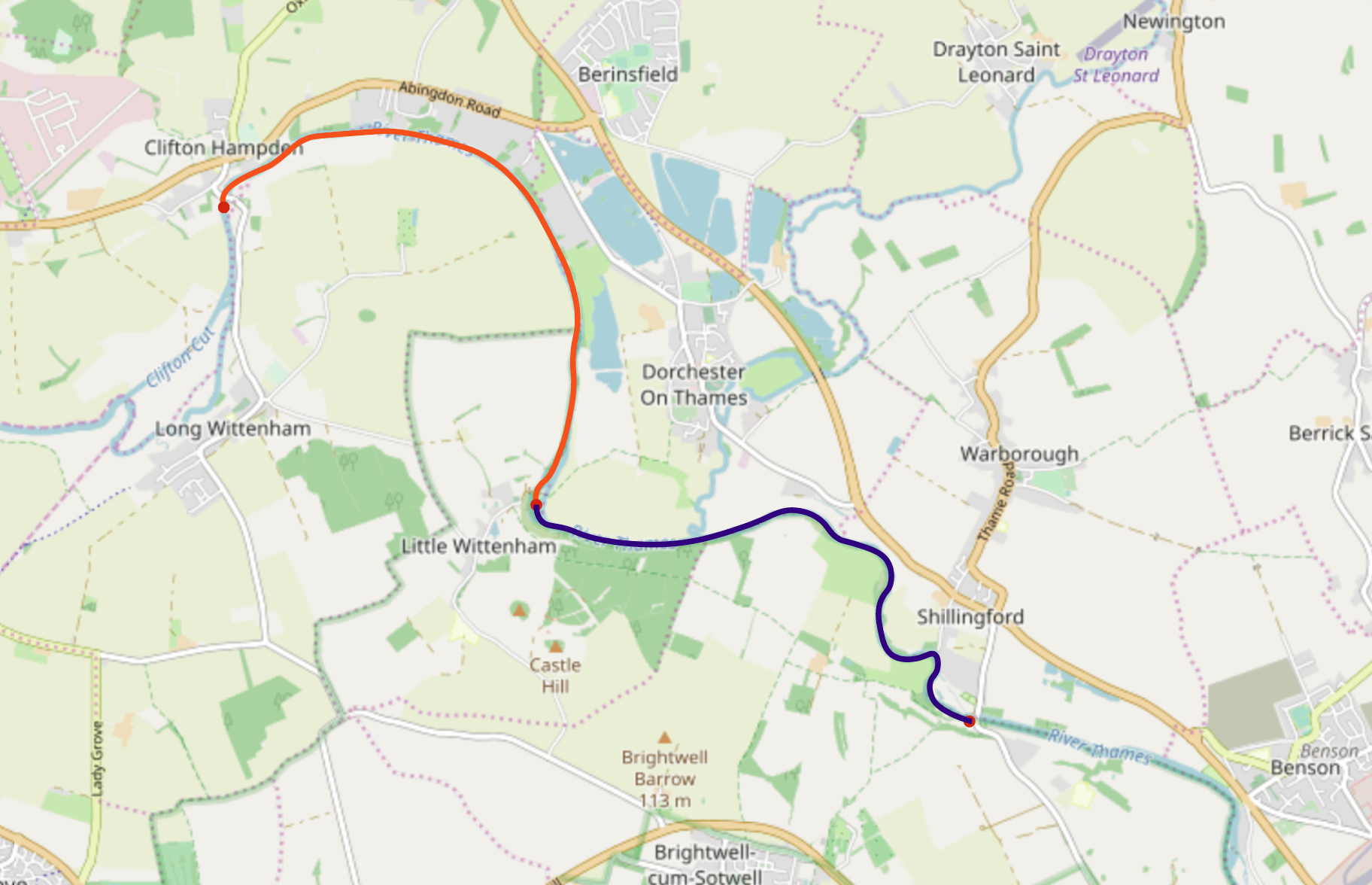 Day 1 – Clifton Hampden to Days Lock – 4km (approx)

You can get into the water very quickly at Clifton Hampden.  You can park next to the Church and carry the boats down to the water's edge.  I then moved the car to another car parking space (so that the Church has the parking spaces available on a Sunday).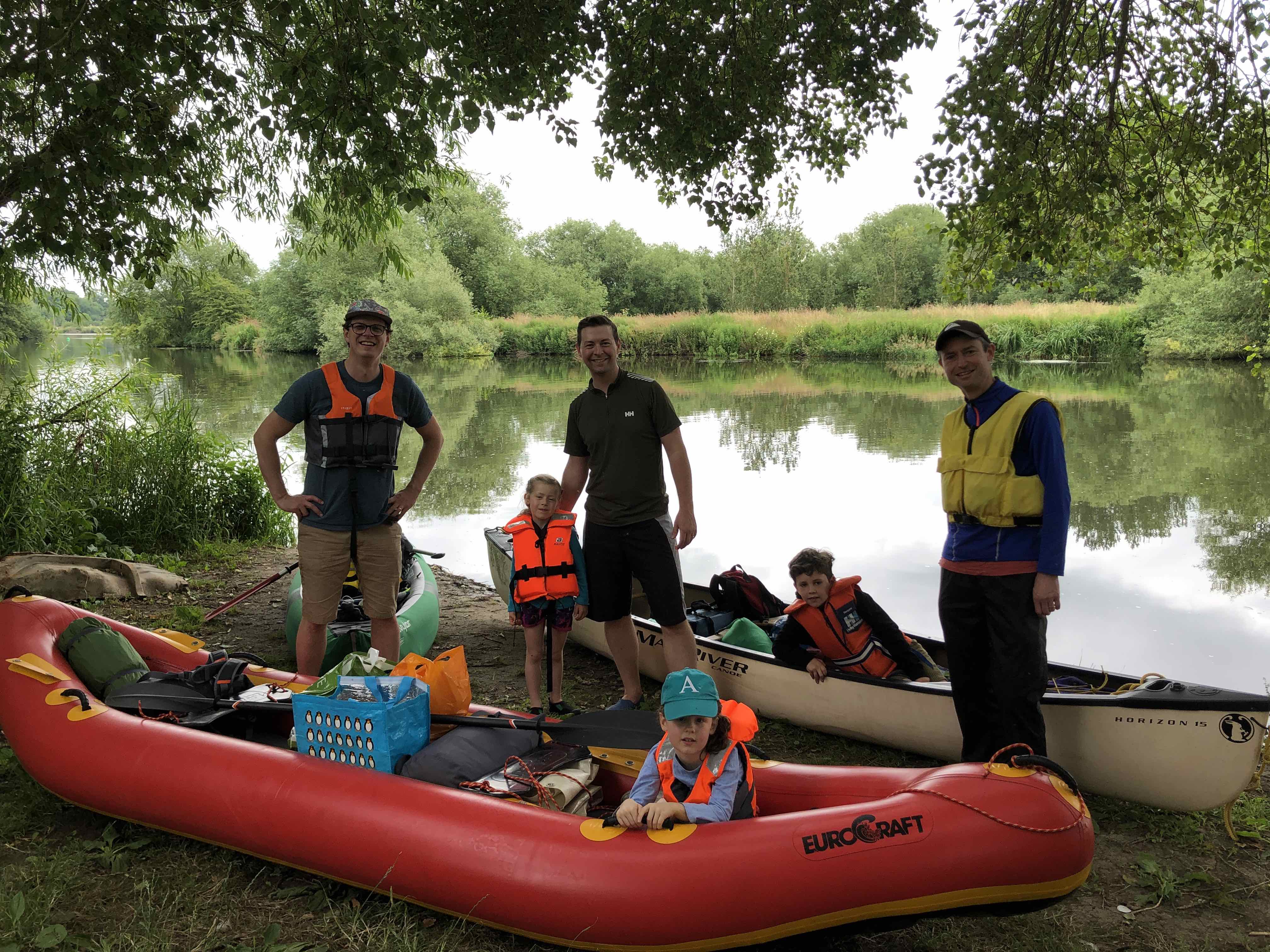 It's a lovely paddle down passed lots of beautiful houses and fields.  It's about 1.5 – 2hrs slow paddling.  As you near Day's Lock, you can see the Wittenham Clumps in the distance.  The lock itself is motorised, and you don't need a lock key.  The campsite is below the lock.  It is on an island and you can only enter from a small platform.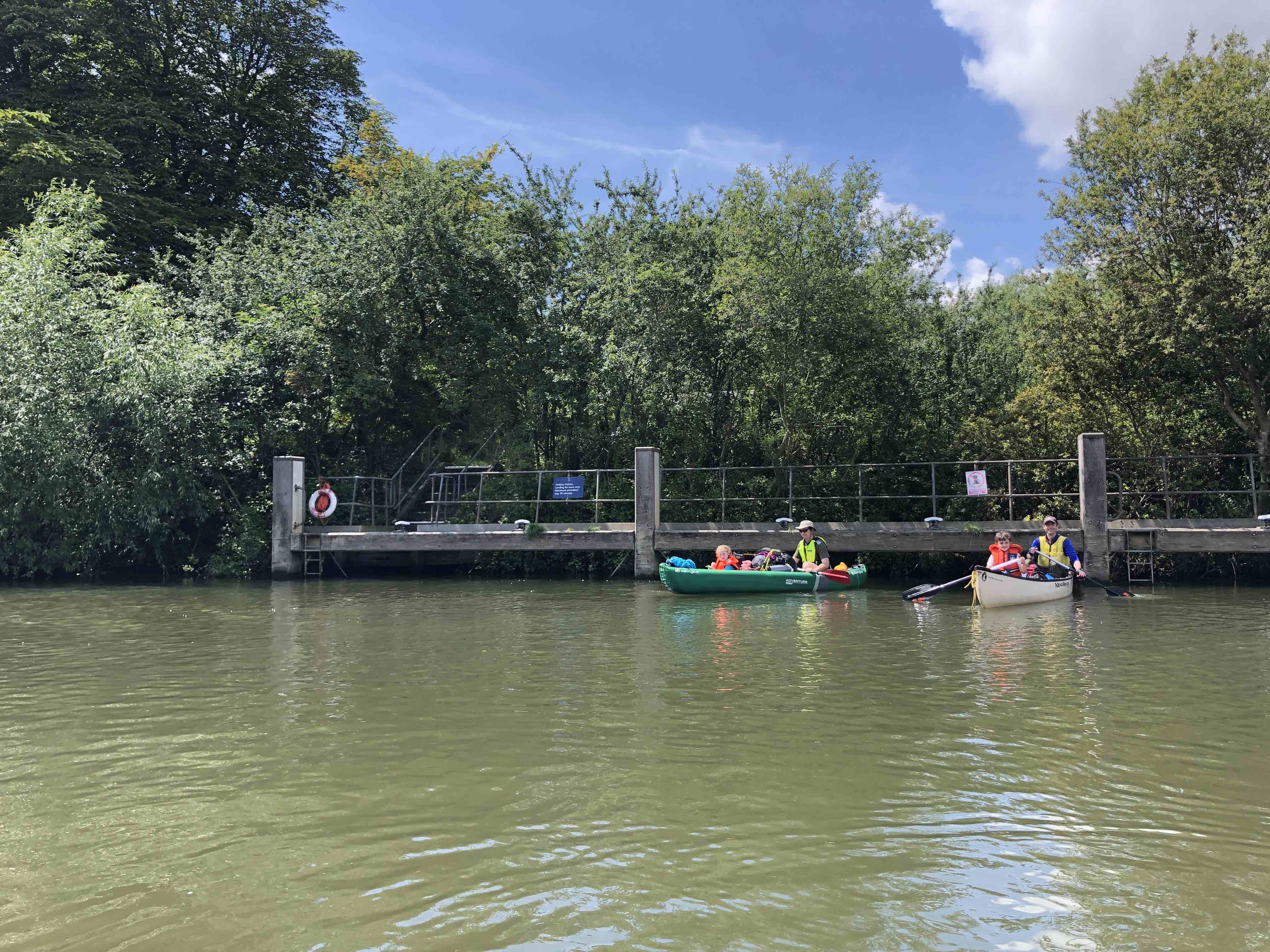 This is the entrance to the campsite.
The campsite is well equipped.  It has toilets, bins and water.  It also has a shower (but no hot water because the power was off).  The ground was quite flat.  You can't officially have a campfire (apparently there are by-laws which prohibit them).  The campsite also feels a little hemmed in.  You have to get a key from the lock keeper to walk off the island because there is an imposing gate to keep people out.  Frankly, it didn't feel as welcoming as it could have done to me.
There is a beautiful place to swim in shallow water in the NNW part of the island.  You can step out the boats (while in the river), tie them up and go for a swim.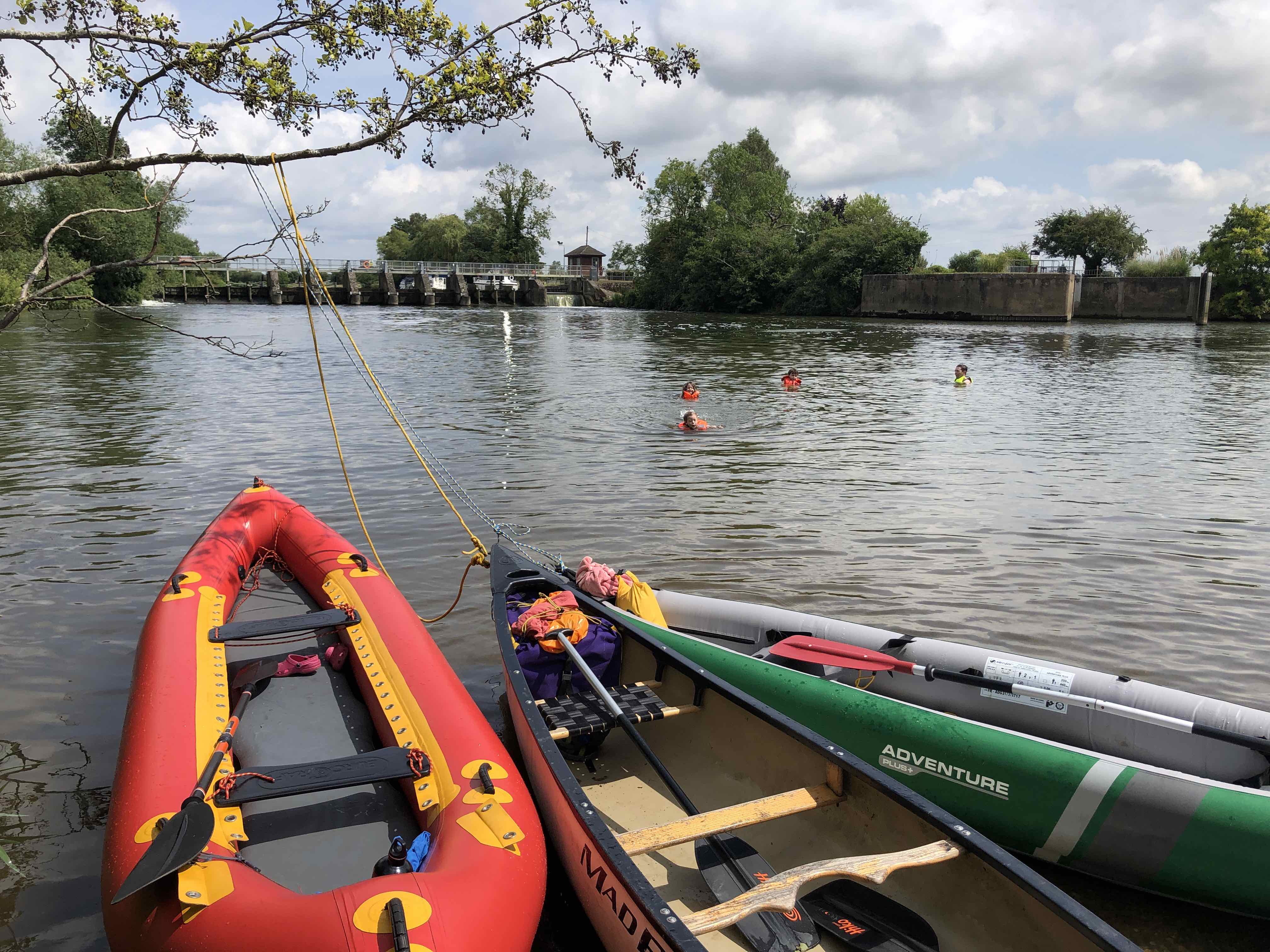 Day 2 – Days Lock to Shillingford – approx 4km.

We headed up the Wittenham Clumps in the morning for breakfast.  The kids loved playing in the field, rolling down the hill and looking at the view.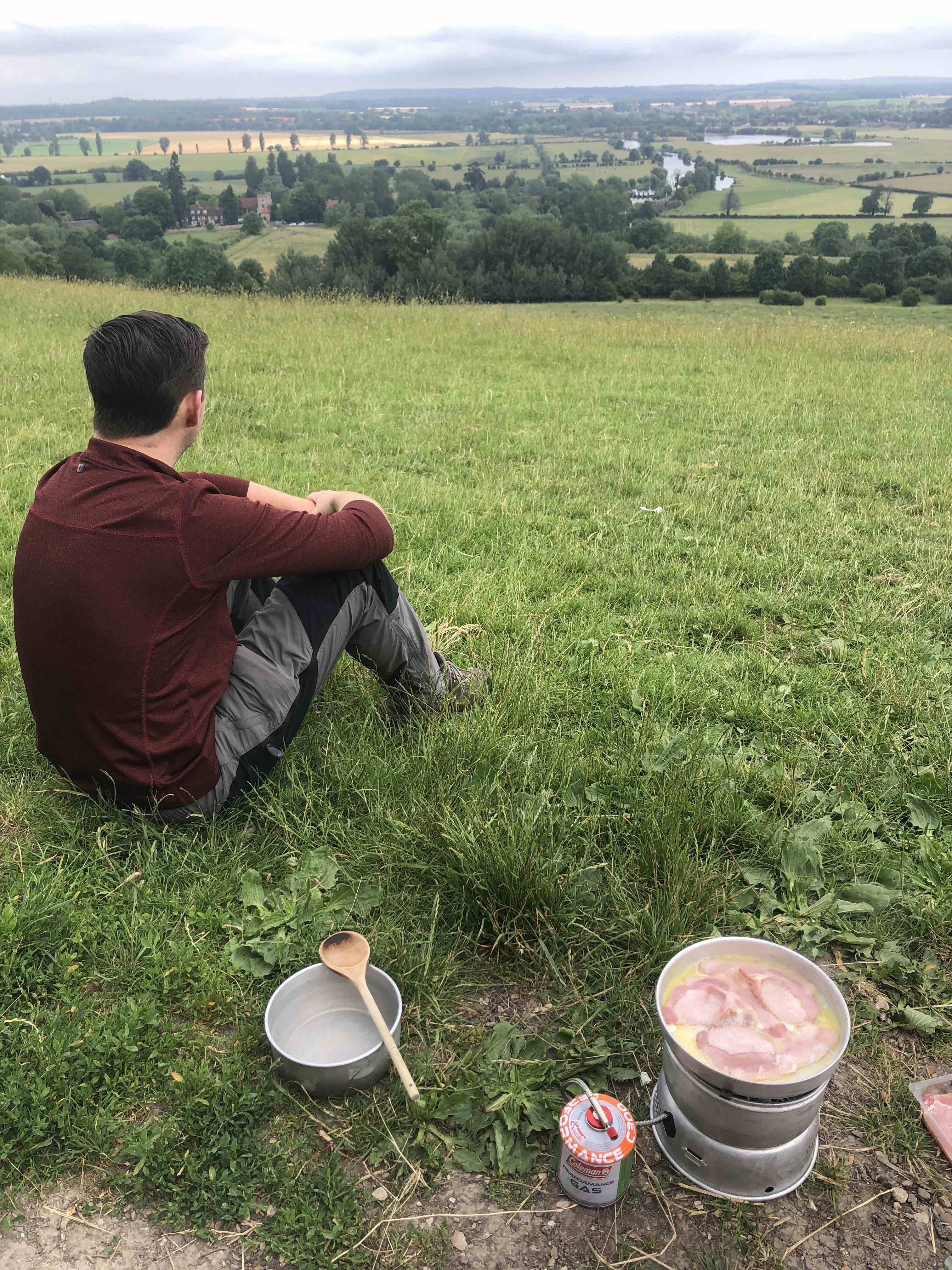 We then pottered down the river to Shillingford.  Again, it took about 1.5 to 2 hours.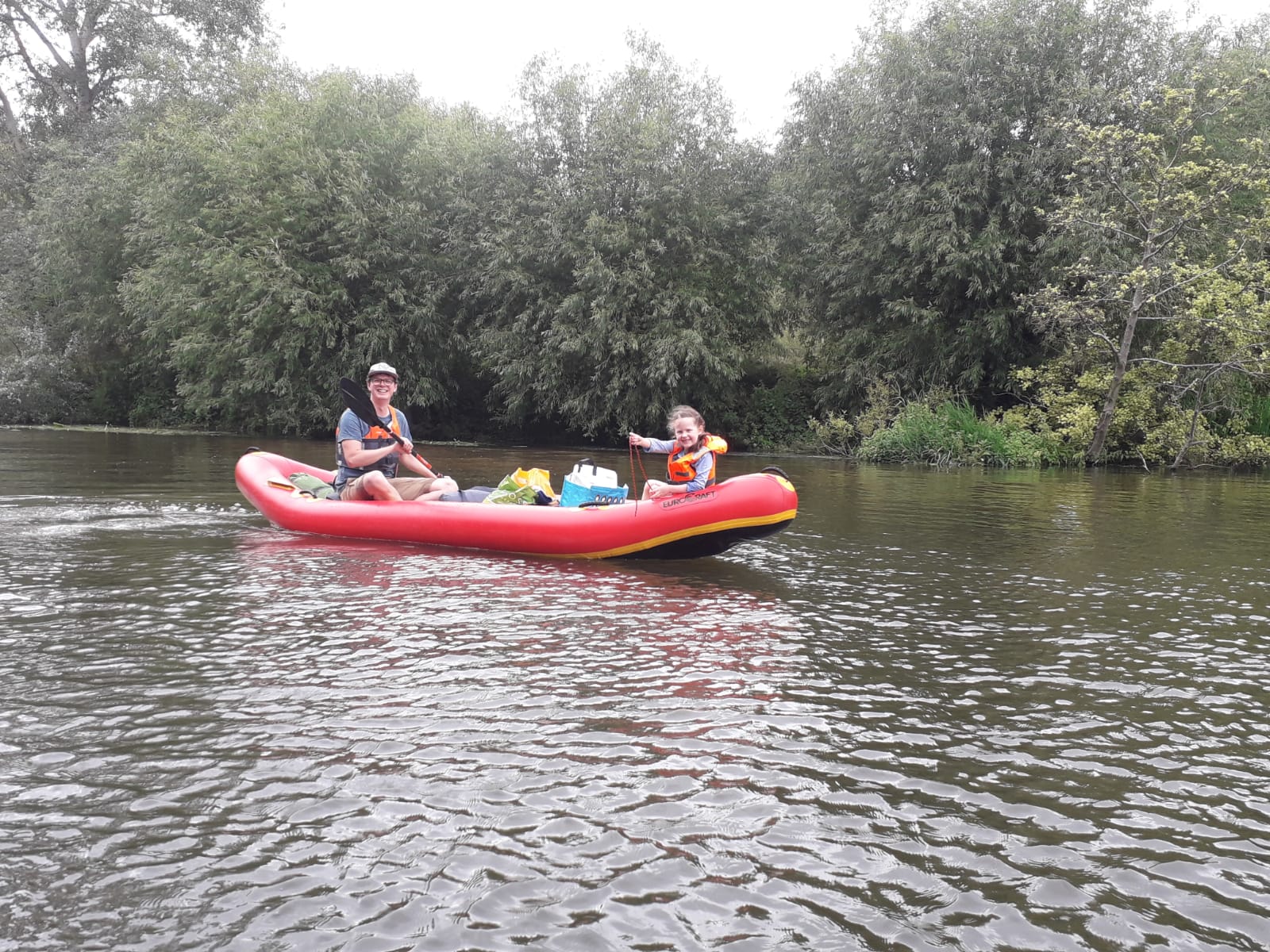 It's pretty straightforward to get out at the Shillingford bridge hotel.  They have parking and you can grab a cheeky pint too.   Hope this inspires someone to do this route!